Hague Convention Countries
Apostille only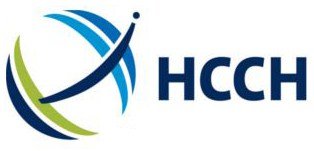 Documents for use in one of the countries listed only require a certification or Apostille from the FCO Legalisation Office.
Documents for use in a country not listed are required to be legalised by the FCO Legalisation Office and the Consulate of the relevant country.
A – K Countries

A
Andorra
Albania
Antigua & Barbuda
Argentina
Armenia
Australia
Austria
Azerbaijan

B
Bahamas
Bahrain
Barbados
Belarus
Belgium
Belize
Bosnia & Herzegovia
Botswana
Brazil
Brunei
Bulgaria

C
Cape Verde
Chile
Colombia
Cook Islands
Costa Rica
Croatia
Cyprus
Czech Republic

D
Denmark
Dominica
Dominican Republic

E
Equador
El Salvador
Estonia

F
Fiji
Finland
France

G
Georgia
Germany
Greece
Grenada
H
Honduras
Hong Kong
Hungary

I
Iceland
India
Ireland
Israel
Italy

J
Japan

K
Kazakhstan
Korea
Kyrgyzstan

L – Z Countries

L
Latvia
Lesotho
Liberia
Liechtenstein
Lithuania
Luxembourg

M
Macedonia
Macao
Malawi
Malta
Marshall Islands
Mauritius
Mexico
Moldova
Monaco
Mongolia
Montenegro
Morocco

N
Namibia
Netherlands
New Zealand
Nicaragua
Niue
Norway

O
Oman

P
Panama
Paraguay
Peru
Poland
Portugal

R
Romania
Russian Federation

S
Saint Kitts & Nevis
Saint Lucia
Saint Vincent & The Grenadines
Samoa
San Marino
Sao Tome & Principe
Serbia
Seychelles
Slovakia
Slovenia
South Africa
Spain
Suriname
Swaziland
Sweden
Switzerland

T
Tonga
Trinidad And Tobago
Turkey

U
Ukraine
United Kingdom
United States Of America
Uruguay
Uzbekistan

V
Vanuato
Venezuela
White Horse Solicitors & Notary Public
96 White Horse Lane
London E1 4LR
Parking
Private Car Park Bays for clients at the rear of our Office
Bus
The 25, 309 and 205 buses run closest to our Office
Nearest Tube Station:
Stepney Green Underground tube station – (District Line) – (1 minute walk to our Office)
Mile End and Whitechapel Underground Tube Station – (Central Line) – (7 – 10 minutes walk to our Office)
5 star service

Muhammad Karim was so friendly and helpful, he made me feeling certain that my job is going to be done without having to worry at all. Besides, more importantly i received all of my documents back to my country with the whole process finished by him, in a very short period. i am sure that i will turn to him in case i need anything in the future.

Catherine
Excellent Service

I am so very happy my work colleague found M M Karin Notary, I was attended by a young gentleman, so very polite, and very helpful, I was really happy with the time it took to sort out my paper work. Thank you so much Mohamed Karin for all of your help.

Maria Letitia Donworth
Thank You

Mr Karim was very polite and professional and the whole appointment was very quick. I had rung around quite a few different notaries and Mr Karim's service was the most reasonably priced. I would definitely use his service again

Emma Yap
Fantastic Service.

Fantastic service. Client focused. Will work around my busy schedule and very reasonable pricing. Quick to respond via email / phone, even in evenings

Syed Aftab
Muhammad Karim
Notary Public
Muhammad Karim is both a qualified Solicitor & Notary Public. Muhammad Karim qualified as a Solicitor in 2012 & was awarded the post graduate Diploma in Notarial Practice from the University College London (UCL) & qualified as a Notary Public in 2015.
What is the role and duty of a Notary Public?
Can a Notary Public notarise documents in foreign languages?
Who do you provide your notarial services to?
What is an Apostille & do I need it?
Do you provide same day legalisation services?
Do I need consular or Embassy legalisation for the country where my document is going to be used?
Do I need to bring identification documents with me when coming to notarise my documents?
How much will it cost me to notarise my documents?
Do you provide home visits/ visits to my office/ weekend/ evening appointments?
Welcome to WordPress. This is your first post. Edit or delete it, then start writing!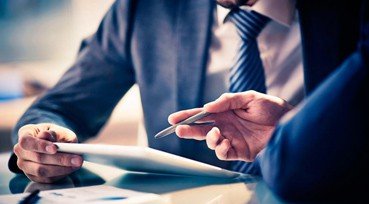 Welcome to WordPress. This is your first post. Edit or delete it, then start writing!
Welcome to WordPress. This is your first post. Edit or delete it, then start writing!
contact us for instant quotes