Power of Attorney Considerations- Power of Attorney that can be used worldwide
A Power of Attorney is a document that allows one person to act on behalf of another. Considerations in this area range from a business level to more personal level such as buying a house. Despite the modern worlds advances in technology such as e-signatures and online banking, there are many situations where the physical presence is required for consent and signing. If for example you have bought a property in a European country, a Notary will need to be present when documents are signed. However, a step further needs to be taken when a property is bought overseas or you wish to sell current property that you have overseas without making the travel to the country yourself. In such situations, you may appoint a Notary to act on your behalf by authority granted by means of Power of Attorney.
Though Power of Attorney can be granted to anyone you wish, turning to a notary will mean that the Notary can liaise with overseas agents to draft a Power of Attorney that will ensure the most minimum and necessary conduct to notarise and legalise existing documents for the business at hand. After meeting you in person, the Notary can certify the identity and signature of the Principal (person giving the power). The Notary will place his own signature and seal on the Power of Attorney or the certificate attached. This will make the document reliable for foreign authorities as they can trust that the document has been executed by the correct person. Furthermore, our Notary Public can help with any additional steps that may be required such as needing to have Power of Attorney legalised by FCO or relevant Embassy/Consular before documents are sent to foreign country. Powers of Attorney executed in England and Wales are regulated by the Powers of Attorney Act 1971.
White Horse Solicitors & Notary Public
96 White Horse Lane
London E1 4LR
Parking
Private Car Park Bays for clients at the rear of our Office
Bus
The 25, 309 and 205 buses run closest to our Office
Nearest Tube Station:
Stepney Green Underground tube station – (District Line) – (1 minute walk to our Office)
Mile End and Whitechapel Underground Tube Station – (Central Line) – (7 – 10 minutes walk to our Office)
5 star service

Muhammad Karim was so friendly and helpful, he made me feeling certain that my job is going to be done without having to worry at all. Besides, more importantly i received all of my documents back to my country with the whole process finished by him, in a very short period. i am sure that i will turn to him in case i need anything in the future.

Catherine
Excellent Service

I am so very happy my work colleague found M M Karin Notary, I was attended by a young gentleman, so very polite, and very helpful, I was really happy with the time it took to sort out my paper work. Thank you so much Mohamed Karin for all of your help.

Maria Letitia Donworth
Thank You

Mr Karim was very polite and professional and the whole appointment was very quick. I had rung around quite a few different notaries and Mr Karim's service was the most reasonably priced. I would definitely use his service again

Emma Yap
Fantastic Service.

Fantastic service. Client focused. Will work around my busy schedule and very reasonable pricing. Quick to respond via email / phone, even in evenings

Syed Aftab
Muhammad Karim
Notary Public
Muhammad Karim is both a qualified Solicitor & Notary Public. Muhammad Karim qualified as a Solicitor in 2012 & was awarded the post graduate Diploma in Notarial Practice from the University College London (UCL) & qualified as a Notary Public in 2015.
What is the role and duty of a Notary Public?
Can a Notary Public notarise documents in foreign languages?
Who do you provide your notarial services to?
What is an Apostille & do I need it?
Do you provide same day legalisation services?
Do I need consular or Embassy legalisation for the country where my document is going to be used?
Do I need to bring identification documents with me when coming to notarise my documents?
How much will it cost me to notarise my documents?
Do you provide home visits/ visits to my office/ weekend/ evening appointments?
Welcome to WordPress. This is your first post. Edit or delete it, then start writing!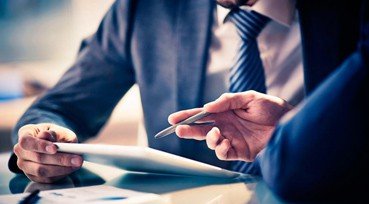 Welcome to WordPress. This is your first post. Edit or delete it, then start writing!
Welcome to WordPress. This is your first post. Edit or delete it, then start writing!
contact us for instant quotes